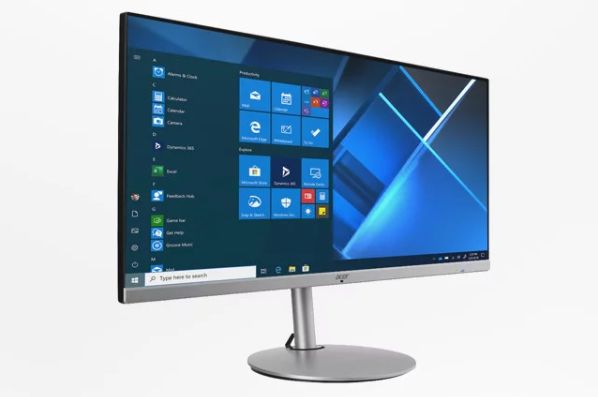 Acer launches new 4K monitors
Acer has launched two 4K monitors – the CB342CKC and the CB282K.
These monitors are designed for professionals who require high-quality displays that offer great colour accuracy, visual sharpness, and blur-free images, Acer said.
"The In-Plane Switching ZeroFrame monitors display images and colours with 4K and HDR 10 capability," said Acer.
"ZeroFrame design virtually removes the display bounding box to give seamless visuals and the sharp 4K UHD display is 16:9 up to a 3,840 x 2,160 high resolution."
These monitors also offer Vesa DisplayHDR 400 for "realistic image and colour creation", while Radeon's FreeSync technology is supported by these monitors – a valuable addition for gamers.
"The Acer CB342CKC monitor also features 1ms Visual Response Boost (VRB), which results in much clearer and less noticeable blur in fast-moving images," said Acer.
These monitors have a 178-degree viewing angle – ensuring that colours are displayed effectively from a variety of viewpoints.
The CB324CKC monitor also has a USB 3.1 Type-C port which can be used to plug into smartphones, tablets, or laptops.
The Acer CB342CKC monitor will be available in South Africa in May and pricing will start at €549,00 (R8,870).
The CB282K monitor will be available in April and its pricing begins at €399,00 (R6,450).
Read the full story here: https://mybroadband.co.za/news/hardware/339450-acer-launches-new-4k-monitors.html